FIFA 22 | Bonus | How to make coins fast in Ultimate Team at the beginning of the game
We share a few 'tips' or 'tricks' that must be taken into account in order to make coins at the beginning of the game
The first thing we must keep in mind before we make coins are that we do not have to waste the first coins we get looking for 'good' players and theirs is to look for a balanced team both in defense and attack and not worth more than 25-30 thousand coins. With this price, you can make competitive squads of the Spanish, Portuguese La Liga, or even some hybrid with some Dutch players like Gravenberch or Donyell Malen.
Do not sign 'hyped' players
If you want to make coins in FIFA it always happens that from one year to the next they are dragging players from other editions that have worked well and this makes them initially cost a lot of coins and do not help you to make coins. For example, Ousmane Dembélé, Yannick Carrasco, Anthony Martial … these are players whose price will sooner or later fall and when you go to sell them it will be impossible to recover the investment, they are good, yes, but today they are very expensive for the rating they have.
The market is your mate
I recommend using pages like Futbin or Futwiz to see how players' prices are taking advantage so that they can buy them when they are at their lowest prices and then be able to make coins when selling them.
I advise you to look at players with the most used nationalities (Argentina, Spain, France, England, Portugal, Italy, Holland, and Germany) who do not play in their respective leagues, for example, Alvaro, a Spanish center who plays in the French Ligue 1, this will make coins for you as he is a player that is usually bought at a very low price and then you can get around 2,000 coins for it, leaving a profit of 1,400.
Another example could be Jullien, a French center-back who plays for Celtic in the Scottish League.
Don't waste on FIFA points:
Personally, I will never spend money on buying FIFApoints since it seems like an impressive waste of money and time and does not help you to make coins in long term.
In the envelopes that are currently there, it is practically impossible for you to play good usable cards, the only thing you will get is to get angry for having lost money and have a good handful of players of average 80 or less.
If you bought the Ultimate version of FIFA 22, the best time to use the 4,600 FIFApoints they give you is October 1, the date on which the game comes out for everyone and if possible, from 7 pm, when the One To Watch will be released.
There are a lot of professional traders out there with a lot more tips on youtube and other platforms, you just need to keep an eye and try to make the most of it.
In FIFA 22 Ultimate Team, how can you change your club's name

To enter the Objectives tab in FIFA 22, launch Ultimate Team and press A/X in Objectives while on the main menu. To get to the Foundations tab, press RB/R1. You'll note that The Basics are a collection of Foundation goals. When you get there, you'll see an objective named Club Name at the bottom. To enter it, press A/X.
You'll be brought to a screen where you may rename your Ultimate Team's official club name as well as its three-letter abbreviation. After you've completed both, all you have to do now is confirm your club name, and the modifications will take effect immediately.
EA Sports announced the players with the greatest potential ratings, indicating that they have the "potential to dominate the game for years to come." The entire list includes the 20 players that may have a top-tier rating in Career Mode in FIFA 22.
Career Feature is a gaming mode that allows users to run their favorite team. As a manager, one of your responsibilities is to develop players so that they may get a higher overall rating (OVR).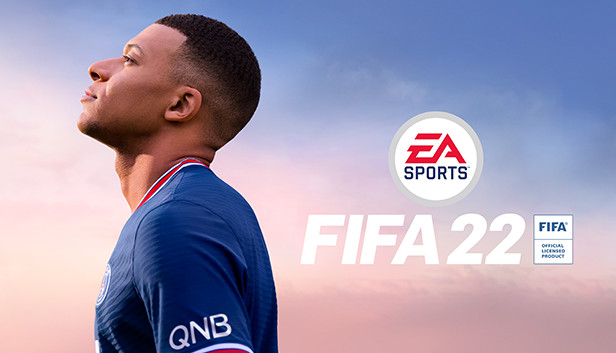 Facebook | Instagram | Twitter